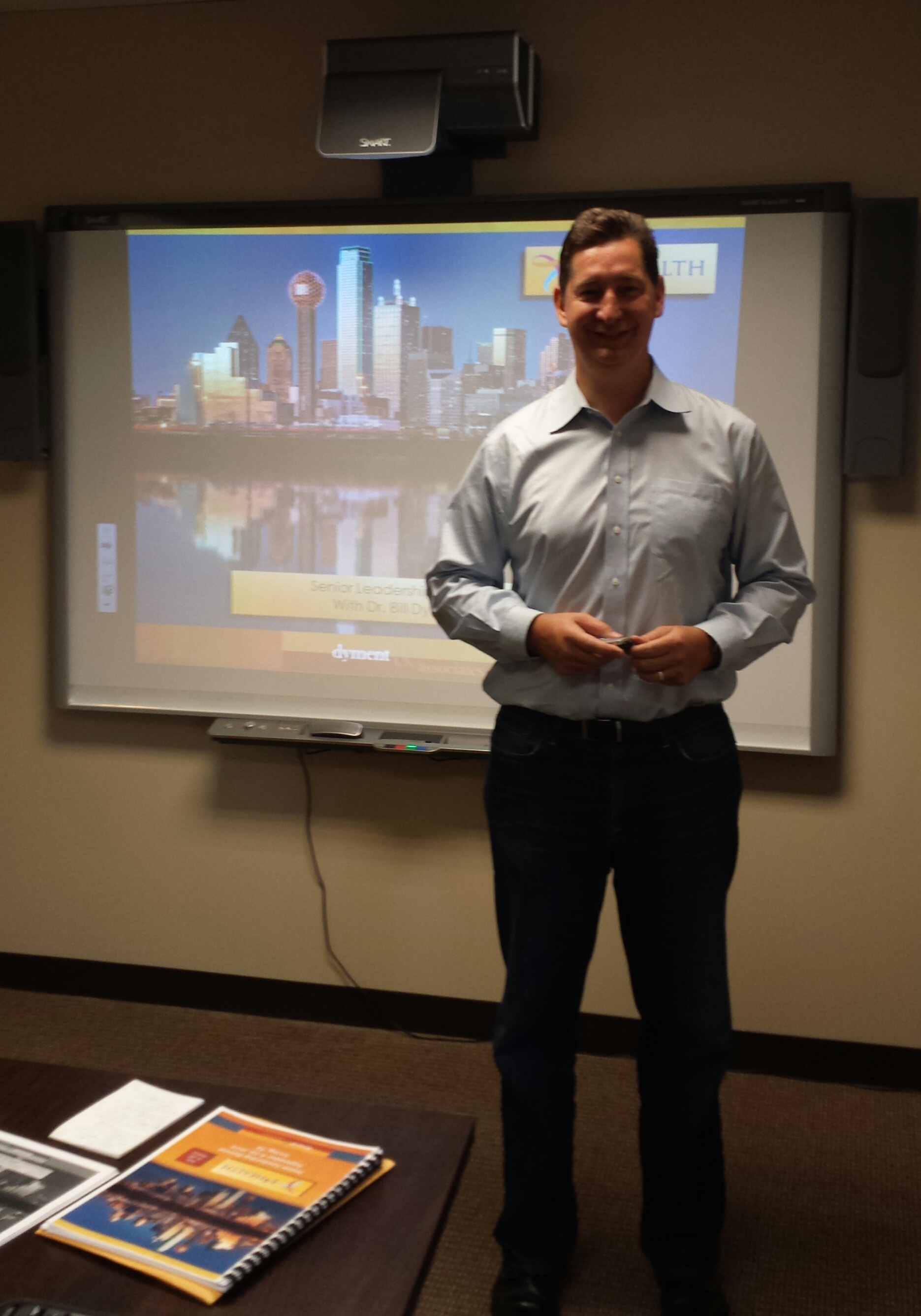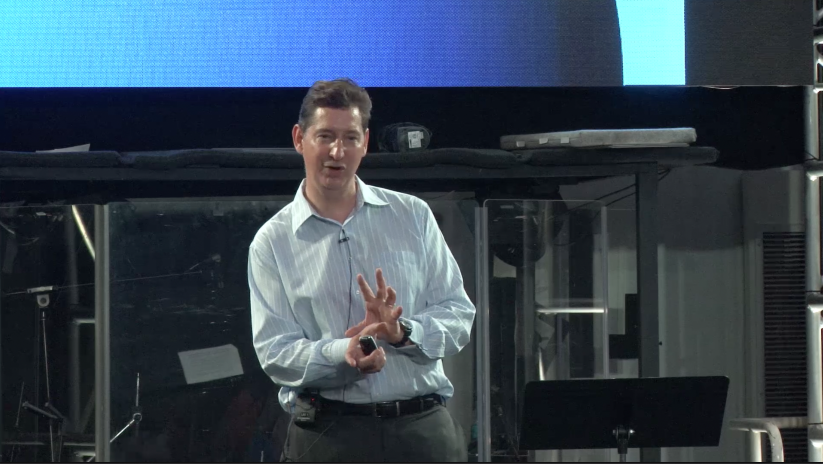 Photos:  Top: Dr. Bill leading an Executive Retreat in Dallas,  Bottom:  Dr. Bill speaking about his book, Fire Your Excuses.
We collaborate with H.R. professionals, and other corporate leaders to help them identify and achieve their training and personnel development needs.
1. Corporate Development and Employee Wellness Seminars.
We offer live and web-based employee wellness presentations. Our most popular are Change Management (including our Fire Your Excuses seminars), Stress Management and Leadership topics. We deliver 150-250 presentations each year.
2. Corporate Consulting and Coaching.
Client examples:
Client 1: Helping a Fortune 500 company care for their employees while transitioning rapidly by delivering a Change Management teleseminar series for all affected employees.
Client 2: We are the outsource "provider of choice" for a hospital's identified training needs providing diversity, sexual harassment and team building training.
Client 3:  National webinar/teleseminarprovider.  We have just been asked to provide monthly wellness teleseminars for a well-known health information website. Dr. Dyment has conducted more than 700 webinars to date.
Client 4:  Executive Coaching- Development and Retention.
A. We are providing executive coaching for a key new director insuring that he/she successfully transitions into the role
B. We are coaching a troubled manager who could fail thus helping the organization avoid litigation, morale/productivity issues and recruiting costs.
Client 6: Consultant Collaboration.  We enjoy partnering with other consultants on comprehensive organizational projects.
Client 7:  We help account executives with large corporate clients strengthen their client relationships by delivering value-added" training opportunities.
Client 8:  Critical Incident Stress Debriefing
Dr. Dyment's work in South America, the Caribbean, Africa, the inner city and in the juvenile justice system, provides a reference point in offering assistance to organizations in crisis. We assist corporations in times of great change and following traumatic events, restructuring, robberies and on-and-off-site employee violence and loss.