You have been a leader for years, you know your industry inside and out. What is one of the biggest challenges you will face in this phase of your career?  For many, it is no longer having the same level of feedback about your job behavior or performance you once received.
In the beginning our work life, feedback can be nearly constant, but as we grow in responsibility, the valuable mentorship and coaching we had early in our career can difficult to find, or we can suppose that we have less to learn. While most top organizations continue to provide feedback in some form even to their leaders, the lack of feedback can be particularly perilous in smaller organizations or in ones in which leaders are running their own businesses.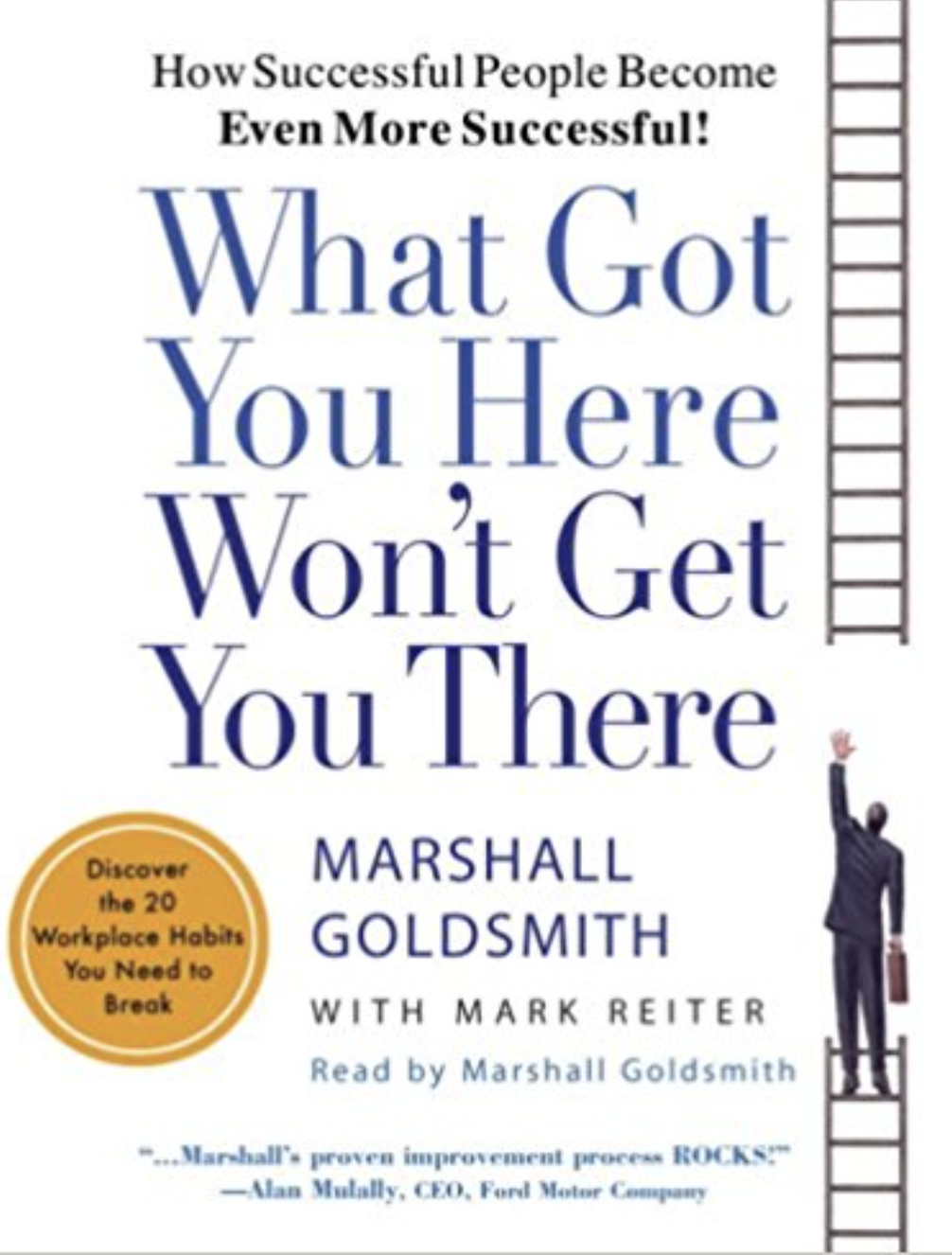 The marketplace has changed tremendously over the past two decades and it is easy to dismiss new realities and skill sets as just a fad, especially when they require a tectonic shift in the way we have always managed or led. Two realities are at play: First, there are ways of operating that worked well for years that are suddenly irrelevant today. Second, just because you have excelled so far does not mean those same skills will take you were you need to go in the future.
It is the rare top leader that actively seeks out challenging ongoing feedback about his or her performance, blind spots emotional intelligence, and social skills.  In his classic book, What Got You Here Won't Get You There, author Marshall Goldsmith, challenges career professionals to do just that and shows you exactly how. For this reason, it is mandatory reading for all my executive coaching clients, and this month's Business Read of the Month.